CHOOSE YOUR COLOUR & THEN CUSTOMIZE THE LOOK!
Proud to be a hockey mom?! Wear your team colours and logo with this unique look.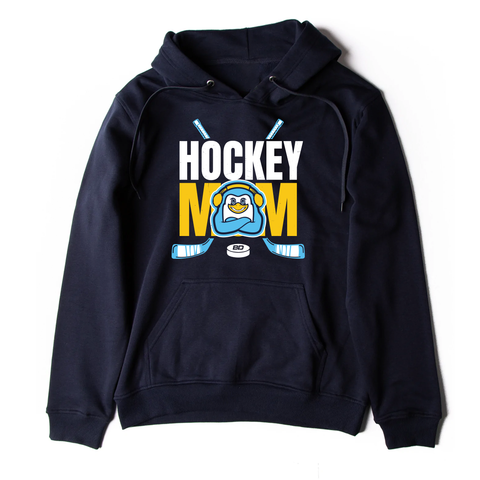 Custom Hockey Mom Hoodies
Welcome to our Hockey Mom Apparel Collection, where we celebrate the heart and soul of every hockey family – the hockey moms! We understand that behind every successful hockey player is a dedicated and supportive hockey mom who has made countless sacrifices for her child's passion. That's why we've created this unique collection to resonate with hockey moms and help you show your pride in style.
Our Hockey Mom Apparel Collection features comfortable and long-lasting hoodies specially designed for the active lifestyle of hockey moms. Our hockey mom hoodies are made from high-quality materials and provide the perfect blend of comfort and durability.
The unique hockey mom logo on our apparel captures the essence of a mom's unwavering support and love for their child's sport. With a choice of colours, you can represent your favourite team while showcasing your proud hockey mom status. Our hockey mom hoodies are stylish and serve as a testament to the positive impact hockey moms have on their children's lives.
Wear your hockey mom hoodies with pride, knowing you are a vital part of your child's journey on and off the ice.